I'm still keeping up with MiracleWord.net, and the version of the Bible I'm reading is just about right for my brain. I'm reading The Message Remix, kind of brings the language down to the street level I can comprehend! When I start my reading, I find I usually can't believe I'm done because this version really and truly DOES read like a novel.

Sailing right through Genesis and I'm at the part where Jacob is handing out dibs on final blessings for his sons. And the first son, Reuben, isn't getting a lot of kudos by his papa. Why you ask? Because he slept with one of his father's wives! I wonder if he figured she wasn't his main chicka, Dad wouldn't mind mind. Not! Jacob's not giving up any good stuff to Reuben in the end. Guess he's holding onto it awhile longer. Can you picture Reuben's face?


I remember several years ago reading The Red Tent with the ch
urch book club and hadn't yet been exposed to much Bible reading yet. So when I read this book (also based on Jacob's family, specifically his daughter Dinah), I told a friend what I thought. And a phrase was coined for the rest of the study on the book. Bible porn. Imagine my shock when I'm reading through what I assumed was the ultimate book of good things--the book filled with butterflies, arks and rainbows. And I come across one bad bad bad after another. Bad. Bad bad. Very bad.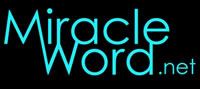 I'm closing in on Exodus, and I know Moses is in there somewhere. I hope he saved me a seat, because when I read on, something tells me I might need one! It's not even CLOSE to too late to jump in, just look at the reading for today on the site and start there. You can always backtrack. And hang out with me on the forum, I'm thinking I could use some venting buddies.