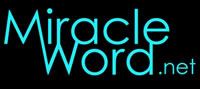 It begins on January 1....

More WW posts right......here!
**For most of my life I've attributed the names I read in the Bible and the faces I see in the pictures and statues, as just that, names and faces. But when I begin to think of it in this way, begin to put myself INTO Word, they become the people, faces and stories I am a part of. And then I can not only 'know' the gift God has given me through these stories, I become part of the Miracle that is Scripture. I can't remember when something made so much sense to me.